About Our Founder: Brian R. McElroy
Brian R. McElroy, a Rhode Island native and Colorado resident, is the founder and president of McElroy Tutoring. He is a Harvard graduate (class of '02), SAT, ACT, and GRE perfect scorer, and test-preparation expert. Mr. McElroy has over 20 years and 20,000 hours of full-time professional experience as a private tutor, test-prep coach, and classroom teacher—specializing in SAT, ACT, GMAT, GRE, LSAT, and ISEE prep, as well as application essay editing and college admissions consulting.
A skilled writer and editor, McElroy has authored and/or co-authored 6 free test-prep guides, and has achieved perfect scores on the essay sections of the SAT, ACT, GRE, and GMAT exams. He has helped high school and college students from all over the world craft compelling and successful admissions essays.

In 2002, Brian founded McElroy Tutoring, and has been working full-time as a private test-prep tutor and essay editor ever since. In 2006, his admission essay editing & college advising services were featured on the front page of the

San Diego Union-Tribune

's Family Section—and his private test-prep programs have long been recognized as among the most exclusive and effective in the world.

In addition to his tutoring programs for high school students, Mr. McElroy has provided GMAT, GRE, and LSAT preparation to aspiring graduate students since 2001, helping them to improve their scores by up to 33 points on the GRE, 250 points on the GMAT, and 25 points on the LSAT. He has personally attained perfect or near-perfect scores on all 3 exams (770 GMAT, 340 GRE, 179 LSAT).



Although not classically trained in music, McElroy has been an avid musician (acoustic & electric guitar, bass, drums & percussion, keyboards, electronic music, DAWs, songwriting, recording arts) for over 30 years. He excelled in several undergraduate music courses, including Composition, Music Theory I and II, Chamber Music, and Electro-Acoustic Composition. An All-State center fielder for Classical High School in Providence, Rhode Island, Brian also played baseball for Harvard

from 1998-2002, and in 2008 was inducted into Classical's Athletic Hall of Fame.

Mr. McElroy lives with his wife, three daughters, and two dogs in beautiful Colorado Springs, CO. He enjoys yoga, gardening, live music and sports, computers, politics, swimming, hiking, tennis, basketball (go Celtics!), quality time with his family, and the great outdoors. Private lessons with Brian are now held exclusively online via Zoom.

A Brief History of McElroy Tutoring:
Upon his graduation with honors from Harvard University in 2002, Brian McElroy returned to his hometown of Providence, Rhode Island. He soon went to work as an SAT private tutor and classroom instructor for the Princeton Review, a nationally franchised test-prep company. Having worked as a volunteer SAT and ACT instructor in Boston inner-city schools during his 4 years at Harvard, and being a product of the American public high school system, he felt uniquely qualified for the job—he knew the test inside-out, he could relate to students of all ages and backgrounds, and he loved to teach. Before long, Brian was the Princeton Review's most frequently requested SAT tutor in the Providence, RI area, sometimes working more than 60 hours in a week.
However, there were glaring problems with the job that quickly became apparent to him. Most of all, he was frustrated by the low quality of the Princeton Review's materials and training guides. While the company did provide Brian and his SAT students with plenty of Princeton workbooks and practice tests, their questions were often flawed, and their teaching methods suspect. The company also promoted a very strict, "by-the-book" method of teaching the test that didn't allow tutors enough flexibility to adjust to the needs of each individual student. In fact, the Princeton Review (along with many other private test-prep companies) consistently declined to use real SATs in the preparation process, despite the fact that real, official College Board exams were (and still are) widely available to the public.

Over time, he found that Princeton Review's "one size fits all" method of instruction was less effective than a more nuanced and customized approach to the test, utilizing official practice tests and a wide source of preparation materials. A truly great tutor shouldn't read one prep manual and treat it as gospel; he/she should read all of the available materials and make his/her own decisions as to what works and what doesn't. And test-prep materials shouldn't be dumbed-down just to make life easier for the tutor, because then the student suffers.
So when Brian chose to quit his job at the Princeton Review in late 2002, he quickly established his own tutoring business, McElroy Tutoring. Despite the initial challenges of starting his own business, he soon managed to find full-time employment as a private SAT/ACT instructor and college consultant in the Providence area.
After working successfully as an independent tutor in Rhode Island for almost a year, McElroy decided to export his business model to the west coast, eventually making San Diego, CA his primary residence in late 2003, when he expanded his tutoring expertise to cover the LSAT, GRE, GMAT and ISEE tests, as well as essay editing and college admissions consulting.
By 2006, he had secured an office space on Garnet Avenue on Pacific Beach, and an interview with Brian was featured on the front Page of the San Diego Union-Tribune's Family section, The free publicity in San Diego's largest newspaper helped put McElroy Tutoring firmly on the West-Coast map, and in 2007 McElroy's San Diego location expanded to include a reception area, private tutoring room, college consulting office, and 8-person classroom. In subsequent years, his boutique educational business continued to thrive, mostly through word-of-mouth, the wide reach of the internet, and the always-improving capabilities of the free videochat software (first Skype, then Zoom) he uses to meet with his private students.
McElroy Tutoring would remain a brick-and-mortar business at the Garnet Ave. location for another 12 years, and Mr. McElroy continued to tutor at least half of his students in-person until the onset of the COVID pandemic.
In 2023, McElroy no longer resides in San Diego--but he still enjoys a thriving, full-time tutoring and coaching practice, based in his new home of Colorado Springs. Nearly all of Brian's test prep and essay editing students now meet with him virtually ("remote learning") in his home office via Zoom.
Brian McElroy - Resume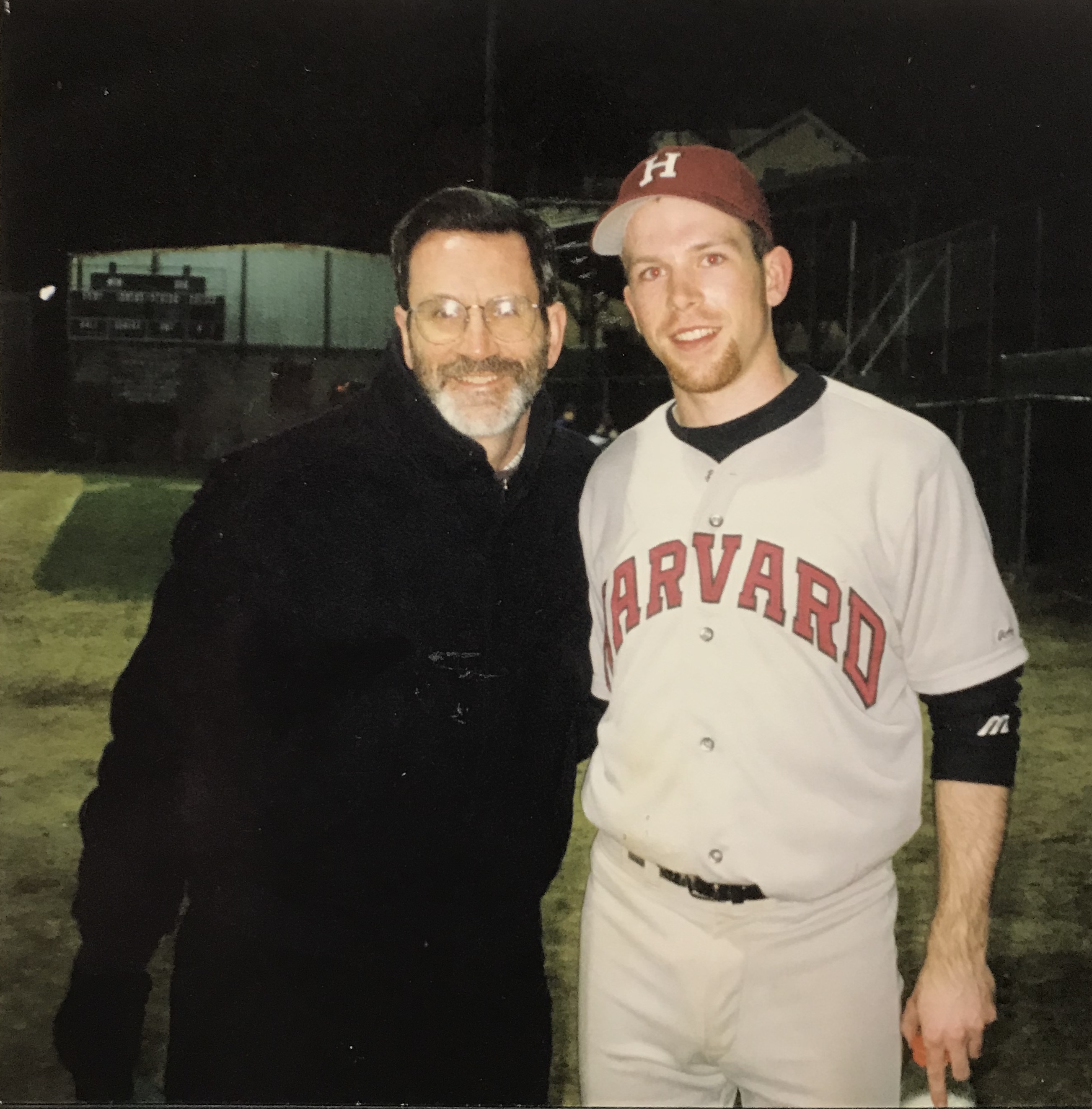 Spring 1999, Cardines Field, Newport RI
Education:
B.A., Harvard University (class of '02).
Cum laude
degree in Government, with a citation in Spanish. Dean's list. Harvard college scholarship for academic distinction.
Test-Prep Teaching Experience and Expertise:
4 years (1998-2002) as a private tutor/classroom teacher for
Get Ready
, a Harvard-based, nonprofit SAT preparation program focused on inner-city youth in Boston (part-time while completing degree from Harvard college). Private SAT tutor/classroom teacher for
The Princeton Review
, in Providence RI (summer and fall 2002). Full-time private tutor since late 2002 (
McElroy Tutoring, Upward Bound, Academics Through Athletics, UCSD Extension)
, with over 20,000 hours of private tutoring and classroom experience.
Test Scores Earned as an Adult:
Perfect 2400
(99.93%) on May 2014 SAT.
Perfect 1600
on October 2016 SAT, with all 154 questions answered correctly. Perfect 800 on May 2018
Math Level 2 Subject Test
and
Literature Subject Test
.
Perfect 36
on April 2018 ACT, with all 215 questions answered correctly. Perfect 340 score on the GRE at home in 2021 (
170V / 170Q / 6AW
). GMAT scores:
770 composite
(99%),
50/51 Quant
, 48/51 Verbal, 8/8 IR (2 times), and 6/6 AWA (4 times), including 3 consecutive 99% scores (
46, 47, 48
) on GMAT Verbal.
173
(99%) on December 2001 LSAT and
179
(99.9%) on December 2011 LSAT.
Subjects Taught:
Current paper-based SAT, new
digital SAT
, ACT, PSAT, Pre-ACT, ISEE, SSAT, GRE, GMAT, LSAT, College Consulting, Essay Editing, Algebra, Geometry, Pre-Calculus, English, History, Spanish, Study Skills, Organizational Strategies.
Languages:
English Grammar Expert. Proficient in Spanish. 6 semesters of Spanish study at Harvard, and 3 full summers spent living and working in San Sebastian, Spain.
Application Essay Editing & College Admissions Consulting:
Expert Essay Editor and College Admissions Strategist. College application essay featured in a national publication:
50 Successful Harvard Application Essays
(published by the Harvard Crimson, 2nd edition). Essay Editing & College consulting services featured on the
front page of the San Diego Union-Tribune's Family Section
. Private students have been admitted to nearly all of America's Best Colleges, including every Ivy League University.
High School

(1994-1998, Classical High School, Providence RI

):
National Merit Scholar
Finalist
. Class President for two years. Co-Editor-in-Chief of school newspaper.
AP Scholar
.
All-State
selection in baseball (batted .540 junior year). Lettered in three varsity sports (volleyball, basketball, baseball) and captained two. SAT combined score 2270: 710 Math / 770 Critical Reading / 790 Writing (at the time an SAT Subject test), all on first attempt-—99.3% nationally. Also 750 Math IIC,
1540 PSAT
(out of 1600 pts. total—99.6% nationally, 232 Selection Index). Admitted to several of the nation's top colleges, including Brown, Dartmouth, UNC/Chapel Hill, Duke, University of Virginia, Williams, and Harvard. Inducted into CHS Athletic Hall of Fame, May 2008.




Other:

McElroy is a husband, father of three, writer, athlete, and musician (guitar, drums, vocals, keyboards, DAWs, electronic music). At his home / home office in Colorado Springs, he is a lucky co-caretaker of two energetic dogs and two very cute rabbits.

Student Testimonials for Brian McElroy
PLEASE NOTE: This section hasn't been updated in the last 9-10 years. For more updated student and parent testimonials, please check out McElroy Tutoring's San Diego and Colorado Springs Yelp listings, where I now have over 40 5-Star reviews.

My students have had tremendous success in the past, especially with regard to college admission. Here is a partial list of some of the colleges where my students have been accepted:
Harvard, Stanford, Yale, Princeton, Brown, Columbia, Amherst, Dartmouth, Cornell, UPenn, UC Berkeley, UCLA, Pomona, Middlebury, Williams, UCSB, USF, LMU, San Francisco State, Smith, Johns Hopkins, Emerson, McGill, USC, Wake Forest, Duke, William and Mary, Lewis and Clark, Vassar, United States Naval Academy, Lehigh, USD, UCSD, Pepperdine, Clark, Babson, Washington University, Davidson, Georgetown, NYU, Fordham, U. of Virginia, James Madison, Tufts, Vanderbilt, Evergreen State, Boston College, Notre Dame, Boston University, St. Andrews, Bryant University, U. of Michigan, Northwestern, U. of Oregon, U. of Colorado Boulder, Santa Clara, Northeastern, UC Davis, UC Irvine, Purdue University, Claremont McKenna.
I have had particularly remarkable results from my Francis Parker High School students. For example, I worked with 6 members of the Parker class of 2006, and they went on to attend Stanford (1 student), UC Berkeley (2 students), Notre Dame (1 student), USC (1 student/Marshall Scholarship), and Yale (1 student).
Over the last decade plus (1998-Present), my private tutoring and college consulting students have continued to find their way into top-notch colleges and earn various scholarships, both athletic and merit-based (many of which far exceed the cost of my tutoring and/or college consulting services).
Increasingly, the bulk of my business is coming from either students with elite (80+ percentile) scores who don't want to waste their time in a classroom setting, or dissatisfied former clients of nationally franchised test-prep companies who need a complete "re-boot" so they can be taught how to take this test by a true professional, not some college kid looking for extra cash who reads straight from the manual. I don't use any manuals or guides when I teach, because I don't need them — I am an test-prep expert. Recently, for example, one of my private SAT students improved his actual scores by 240 points from his initial practice SAT in only 4 lessons, on the first try! This student also scored a perfect 800 on math. I also had a student who raised her ACT score from a 23 to a 30 (the equivalent of a 420-point SAT score improvement). In addition, I have helped countless ISEE and SSAT students gain entry into the private schools of their choice, and my adult students (LSAT, GRE, GMAT) have improved their scores by as much as 50 percentile points.
Finally, for the 10th straight year, McElroy Tutoring has at least one of its students admitted to an ultra-competitive Ivy-League school, and that the vast majority of my students have gained entry into one of their first choice colleges. Of course, my students deserve the lion's share of the credit for these stellar results. They did all the hard work — I just helped guide them along the way, and reassured them if they became a little bit panicked. After all, the college admission process is very stressful and unfair sometimes!
Below you will find testimonials from some of my former students, as well as a detailed list of score improvements from my classroom SAT courses. Please note that I respect the privacy of my students, and that all testimonials are purely voluntary.
Click here to view my students' score improvements on the Old SAT.

Jenna S.

(Francis Parker High School, Class of '05 / James Madison University Honors Student)

Tutored in: SAT

Jenna writes : "As any High School Junior will tell you, the SAT feels like it's the single most important test of their entire education. At the time I felt the test looming over me like a single moment that could possibly determine the rest of my life (at least where I ended up going to college, which may as well have been the rest of my life). There was so much hype and anxiety surrounding this monolith of a test it was really difficult to know where to begin. Should I start memorizing the dictionary now, ensuring that a single word didn't escape me on the dreaded vocabulary section? Where were my middle school math books so I could start reviewing fractions? And those stacks of SAT prep books my mother bought sometimes suggested conflicting techniques for answering multiple-choice questions. To say the least, I was a little stressed out ~ okay, a lot stressed out! There were applications to be completed, homework to be done, and a life to be had. But then entered Brian into the eye of a hurricane that is the life of a college prep student. Brian was calm and collected with a direction and a purpose. Brian had cracked the unbreakable code of the SAT, so I was relieved to find out that I didn't need to. He was fun to work with and always reassured me, "You can do it, Jenna!", and I did."

---

Bedour H.

(La Jolla, CA)

Tutored in: Biology I & II

Bedour writes : "I studied Biology 1 and 2 with Brian. He made it very interesting, and my grades improved so much. Anyone that needs help with school should choose Brian. I have had so many tutors but he has been the best so far. I recommend him. "

---

Kishore C.

Tutored in: Application Essay Writing

(Kishore works as an engineer for the Texas Instruments Corp. in San Diego.)

Kishore writes : "I needed someone to read and give me quality feedback about my MBA application essays. Since Brian was the chief editor of a newspaper and his application essay featured in "50 Successful Harvard Application Essays", I figured he would be well-qualified to help me.

Brian and I went over two iterations of my essays. In total, Brian worked for about 4 hours at his home and 3 hours together with me on my essays. This saved time for the both of us. He gave me pointers about giving life to essays, mastering the subtleties of business grammar, transitioning smoothly between paragraphs, and presenting ideas and logic in an artistic way. I could see a marked difference between the quality of my essays before and after seeking Brian's help. In the end, I was admitted to the UCLA's Anderson School of Management, my first choice business school.

Brian is very easy-going, friendly, patient and down-to-earth. It was easy and fun to work with him. He not only discussed his recommended changes, but also taught me few important things about how to write effective essays. "Teach a man to fish and he would not be hungry for rest of his life" best sums up my experience with Brian."

---

Dan G.

(LaSalle Academy, Providence, RI / Assumption College) SAT score improvement: 200 points (on 1600 point test)

Dan's comments: "I could never say that I enjoyed any kind of preparation for the SAT test. I hate standardized tests and consider "test preparation" a form of torture. When my parents suggested one-on-one tutoring, I wanted to die. However, even as a "test-hater," I knew that I had to get my scores up or there was no chance that I would get into the schools I liked. Working with Brian was so much better than a group class.

First of all, he's a cool young person who doesn't like taking tests any more than I do. However, he does know how to take them and was great at teaching me about the "strategy" of test-taking. He made it seem almost like a game where the odds were in my favor."

---

Heather A.

(University of Massachusetts)

Tutored in: SAT II, Math IIC

Heather writes : "I started tutoring sessions with Brian because my college (University of Massachusetts) has a special program where you can earn a scholarship if you score high enough on the SAT II Math IIC. I tried to reach the qualifying score on my own, but couldn't quite get there.

Even though I was only able to schedule a few lessons with Brian, my SAT II Math IIC score improved by 40 points, enough to earn me a full tuition scholarship. Now, all I have to pay for is room and board, and I'm saving so much money.

Brian helped me learn how to attack the test, how to quickly analyze each question, and just gave me really important test-taking strategies and tips. I enjoyed each tutoring experience and wish that I had been tutored by him for the regular SATs because I know that he would have definitely helped me to improve my scores!! : ) Thanks Brian."

---

Ben Simon

(Northfield Mt. Hermon HS / Tufts University)

SAT score improvement: 160 points. (On 1600 point test.)

Ben writes : "When I started doing SAT prep work on my own, everything seemed so confusing to me and I was even intimidated by how hard it all seemed. Brian was really helpful. He made the concepts used on the tests very understandable. He had a knack of breaking things down so I understood them better. And it worked cause my score went up 160 points thanks to him (from 1160 to 1320)."

---

Liana G.

SAT score improvement: 160 points. (On 1600 point test.) Also tutored in: Chemistry, Spanish

Liana's parents write: "With Brian's help Liana was able to enter into the SAT test with much less anxiety and much more confidence, knowledge, and awareness of how to take the SAT. Brian also tutored Liana in Chemistry and Spanish. He helped her to significantly raise her grades in both classes, and to "translate" the lessons of a particularly difficult Chemistry teacher."
"So, this is how the decisions broke down: he was accepted by Harvard, Yale, Dartmouth, Columbia, Cornell, Williams, Pomona, Emory, Berkeley, UCLA, UCSD, UCSB, UCD, and UCI. Not a bad line-up! Let us thank you much for your help and good advice on this journey."
12th grade parent, La Jolla High School
"After spending 10 hours under Brian's instruction, my quantitative score increased from 360 to 610. Brian's easy-going demeanor and skilled guidance provided a clear insight into the arithmetic required coupled with the test logic employed. His former relationships with test-prep companies proved invaluable as we proceeded through the twists and turns of the GRE. Brian is an articulate gentleman, showing both maturity and responsibility while maintaining an approachable mien. He explains in down-to-Earth terms what the operation really requires, then translates that task into understandable terms. Brian gives you the tools to resolve the complexity of the problem into basic questions"
Lon McPhail, GRE Student, US Military Member, Point Loma, CA
"Brian makes it seem so easy...sometimes I just wish he could take the test for me! But on my last SAT, if I got too stuck on a problem, I would try thinking what Brian would say, and it worked. +230 points thanks Brian!!! "
12th grade student, Bishops High School
"Are you ready for this? (He) got a 2370! We are in complete shock. (He) really connected with you Brian...thank you so much for such a job well done. We will be recommending you to our friends."
11th grade parent, Francis Parker High School
"Hi Brian, Happy holidays. I hope (student) contacted you about his stellar SAT score of 2280- we were all so happy! Many thanks for all that you did to support and mentor him with the test process."
11th grade parent, Francis Parker High School
"I was a personal student of Brian McElroy's in the summer of 2007, and each testing technique and piece of pedagogy we covered in those sessions has followed me through university and leaked significantly into my own teaching. Brian guided me through a PSAT 230, an SAT 2210, and 800's in my SAT 2 subject tests, and I am now attending the University of Chicago on an academic scholarship."
Tyler Ross, University of Chicago Class of 2012
"Hi Brian, I'm writing to let you know that (student) got a 31 on her ACT! We are all so proud of her. From a 24 to a 31...what an amazing improvement! We are all very happy here at the house today and I just want to thank you again for your hard work on (student's) behalf. Your services were not cheap, but we consider it money well spent! "
11th grade parent, Torrey Pines High School
"Hi Brian, hope you are doing well. I just wanted to update you on my college decisions. I just accepted admission to University of Washington, but I received a $70,000 scholarship to University of Arizona (Honors), Willamette University, and Seattle Pacific University. Thanks so much for all your help (and I'm sure you'll be hearing from my brother this summer)."
12th Grade Student, Skype Tutoring
"(Student's) ACT score just came in: 32!!! We are dancing around our house, singing about your brilliance as a tutor! Thank you!!"
12th grade parent, Santana High School
"Hey Brian! Just want to share the good news! (Student) was awarded a $27,000 yearly merit scholarship, for a total of $108,000! :) Woohoo! Thank you for helping her prepare for the ACT. :)"
Parent, High Tech High Student
"When the score came out, I was in shock. I scored the highest I've ever scored on the Quant section! Anyway, I wrote a Yelp review this morning and it looks to me like it was posted. Thanks again Brian! I wish you all the best in the future!"
GMAT Prep Student
"Hi Brian, Happy holidays. I hope (student) contacted you about his stellar SAT score of 2280- we were all so happy! Many thanks for all that you did to support and mentor him with the test process."
11th grade parent, Francis Parker High School
"Hi Brian! Took it this Morning. Got a 147 verbal and a 152 math(we didn't see that coming lol) I went all out on the essays bc the school might look at them. Then had a math and then a verbal (bombed the first verbal...my brain shutdown),took a break, Came back and took my next math and did good then took the next verbal. TOTALLY forgot about their little experiment and I had to take another math section so rallied there lol i guess im giving you the play by play. Verbal was low but that test takes serious endurance and more than any factual knowledge my biggest weakness has always been the capacity to keep my attention during standardized tests an I know the preparation I have to thank for that not being an issue. The grad school "recommends" a 294 so I'm feeling very grateful with a 299. Thank you for all of your help! I will definitely bring the math flash cards back next week! Have a great weekend!"
GRE Prep Student
"Hi Brian! Just wanted to let you know that I got my ACT score...a 32! Thank you so much. "
12th grader, High Tech High
"I worked with Brian last fall as I was studying for the GRE to apply to a mid career Master's degree program at Harvard. I am 52 years old and was pretty intimidated by having to take a graduate standardized test and even "re-learn" (at best!) my high school math from a long time ago, as well as learn the best ways to take the test and think about it in this new computerized era. Brian was terrific, he quickly and expertly figured out what I needed to do and focus on, and what I didn't, to make my limited time studying as effective as possible. And he was a great tutor, explained things expertly without being complicated and was very friendly and supportive. He definitely helped me improve what would have been my score otherwise and do well on the parts I needed to. And I just was notified I got accepted to the program I was applying for, so it must have helped. I strongly recommend Brian to anyone, young or old, who needs to focus on this."
Charles Seigel
More Student Improvements / Testimonials
PLEASE NOTE: ALL SAT IMPROVEMENTS NOTED BELOW ARE FROM THE ORIGINAL, 2-SECTION SAT (1600 PTS TOTAL)
1) Bobby G. (Barrington HS, Barrington RI / Purdue University) SAT score improvement: 200 points. Also tutored in: Math, Chemistry, College Applications. Now attending Perdue University (class of '08) on a full scholarship.
2) Ben S. (Wheeler HS, Providence RI / Brown University) SAT score improvement: 100 points. Also tutored in: SAT II Writing and Math IIC. Received perfect 800s on both tests. Now attending Brown University, class of '08.
3) James M. (Parker HS, San Diego CA) SAT score improvement: 170 points.
4) Jenna S. (Parker HS, San Diego CA) SAT score improvement: 150 points.
5) Austin A. (Parker HS, San Diego CA) SAT score improvement: 130 points.
6) Tessa F. (Parker HS, San Diego CA) SAT score improvement: 150 points.
7) Joey E. (Classical HS, Providence RI) SAT score improvement: 190 points.
8) Rob A. (Bishop Hendricken HS, Warwick RI) SAT score improvement: 210 points.
9) Kelli H. (San Diego, CA) GRE math score improvement: 280 points.
(Kelli Hurley works for the San Diego public libraries, specializing in adult literacy.)
Kelli writes: "Before I started tutoring sessions with Brian, my Quantitative score was 220. When I initially talked to Brian I was impressed by his professional but approachable demeanor. We began our tutoring sessions at the Pacific Beach Library and before long I was actually beginning to understand the GRE questions. Brian has a knack for explaining the rationale behind the answer in a way that makes it easy to understand and hard to forget. When it came time to take the test, I found myself remembering the tricks and tips that Brian had taught me. In the end I increased my score to a 500. I am very grateful to Brian for his tremendous patience and very apparent expertise in teaching. I would not and have not hesitated to recommend Brian to anyone."
10) Lon M. (San Diego, CA) GRE math score improvement: 250 points.

(Lon McPhail, a native of Attleboro, Massachusetts, works for the U.S. military in Point Loma.)
Lon writes: "After spending 10 hours under Brian's instruction, my quantitative score increased from 360 to 610. Brian's easy-going demeanor and skilled guidance provided a clear insight into the arithmetic required coupled with the test logic employed. His former relationships with test-prep companies proved invaluable as we proceeded through the twists and turns of the GRE.
"Brian is an articulate gentleman, showing both maturity and responsibility while maintaining an approachable mien. He explains in down-to-Earth terms what the operation really requires, then translates that task into understandable parts. Brian gives you the tools to resolve the complexity of the problem into basic questions."